"Protecting Our Environment"
No oil change required
No oil filter required
No drive belts to replace
No punctures
No petrol to purchase ever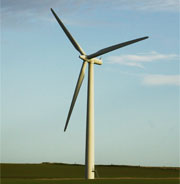 Auto Lawn Mow LTD supports a green
Environment
It costs about €7.00 a year in electricity to mow all your lawns with an Auto Lawn Mow mower.
Most people in Ireland spend more than that in one trip to fill up their petrol container.
Not to mention the time and petrol used driving to the petrol station in the first place.
Auto Lawn Mow In The Media
Interview on Dublin's Q102 Radio Station


April 10th, 2007

---

Irish Tribune Editorial




Sunday April 8th, 2007

---

Interview on Ireland's News Talk




Sunday April 8th, 2007

---

Interview on BBC Radio Ulster




Sunday April 8th, 2007

---

The Sun Newspaper Editorial




Sunday April 8th, 2007

---